Green Goo by Sierra Sage Herbs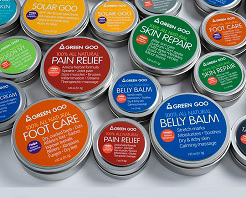 DISCOUNTS FOR 6 months at over 170,000 restaurants and retailers nationwide. Use at multiple restaurants, multiple times, for 6 months. We have something for all tastes and appetites - CLICK HERE TO SEE RESTAURANTS AND RETAILERS IN YOUR AREA. From famous national chains like McDonald's, Burger King, Dunkin, Pizza Hut, Domino's, Popeyes and Papa Johns to your favorite local restaurants, Dining Discount Pass is packed with restaurant deals and discounts for entertainment, travel and shopping. CLICK "ADD TO CART" (UPPER RIGHT SIDE OF PAGE) TO BUY YOUR DINING DISCOUNT PASS. If you have a question or want to ORDER by phone, call (855) 832-8728.
Phone: (303) 823-2468

Perfect Choice!
You're almost ready to dine.